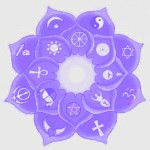 The Aiken Interfaith Group will hold its second public forum on various religions on
Sunday, November 6, 2016, starting at 2:30 PM, at the H. Odell Weeks Center, 1700
Whiskey Road, Aiken SC. The public is invited to attend.
The forum on November 6 will feature a panel comprising Bill Collins, Judith Evans and
Holli Emore, representing Christianity, Judaism and modern Paganism, respectively.
The panelists will be asked to address three questions:
1. What are the main elements of your religion? Describe briefly.
2. How does your religion inform and influence your daily life?
3. How does your religion inform and influence your approach to other people.
Please focus on Compassion, Forgiveness, Conflict and Conflict Resolution.
A previous forum on October 2 represented Islam, Unitarian Universalism and Baha'i.
Future forums are in planning.
The Aiken Interfaith Group was organized about three years ago. The aim of the group is
to build mutual respect, understanding and cooperation among people of different
religions, so as to work together for the common good of society.