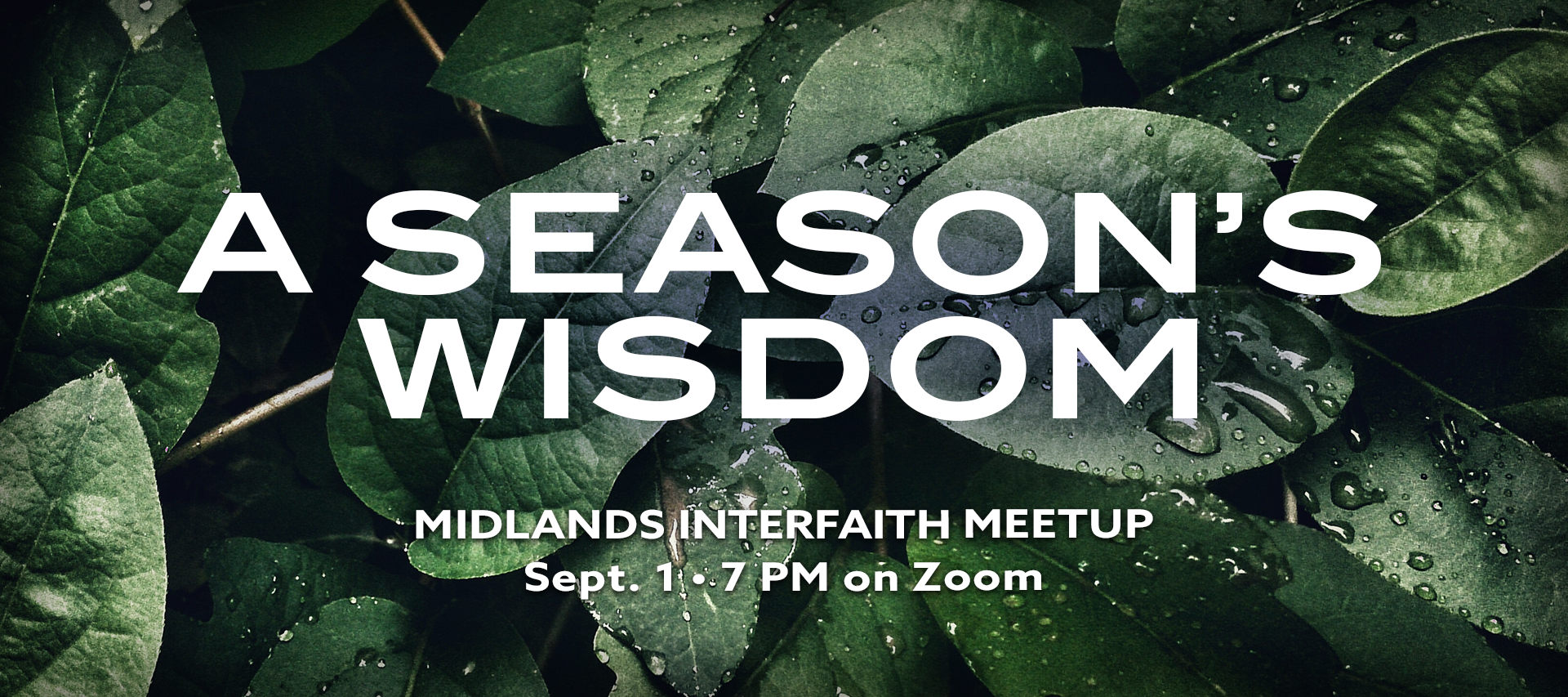 How has the pandemic changed your worldview? Your lifestyle? Your family? Join Midlands Interfaith Meetup to share your most profound insights during this season of change.
Join friends of any, all and no faiths for a virtual meetup on Zoom from 7-8 PM on Sept. 1. Free and open to the public, but please register to receive the Zoom link.
Register in advance for this meeting:
https://eur05.safelinks.protection.outlook.com/?url=https%3A%2F%2Fus02web.zoom.us%2Fmeeting%2Fregister%2FtZwrc–rqjwvHdEpgif88OutwrR5JuI-q-hB&data=02%7C01%7C%7C93ae45867cae43cab35f08d84963566f%7C84df9e7fe9f640afb435aaaaaaaaaaaa%7C1%7C0%7C637340038277839473&sdata=zYBQ%2BlQ%2BJnAPojeM7ftIwRaTKmFiyJzI%2FNS4yMBw1AI%3D&reserved=0
After registering, you will receive a confirmation email containing information about joining the meeting.