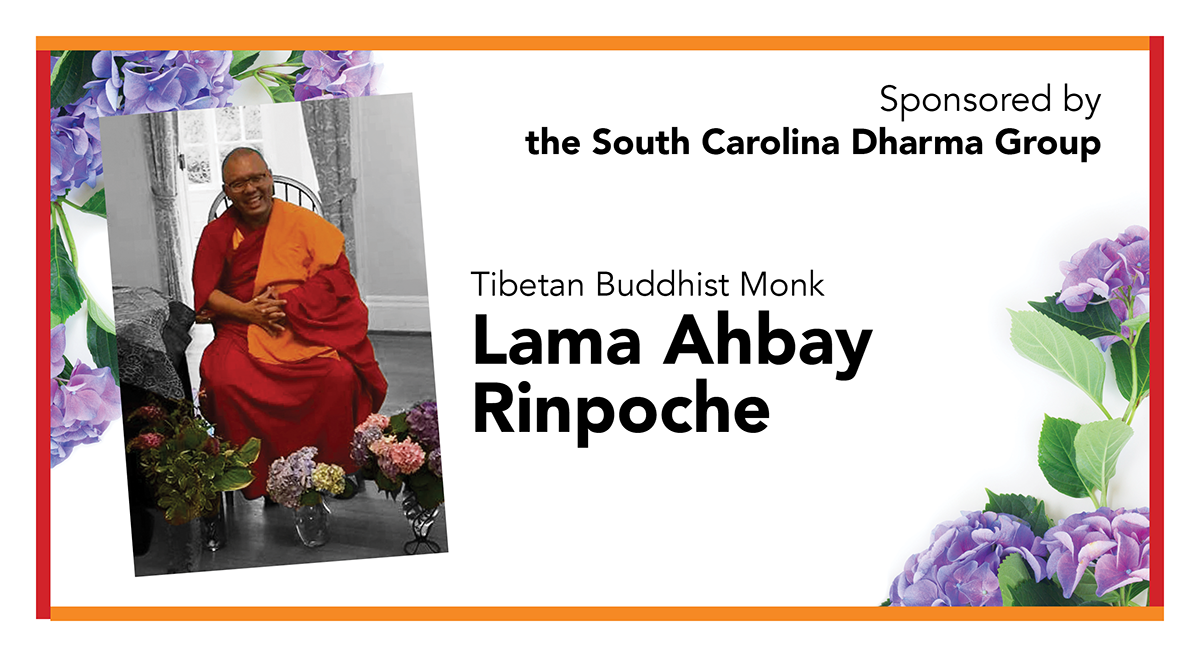 Lama Ahbay Rinpoche has been recognized by the Dalai Lama as a reincarnation of the hermit monk Lama Lobsang Tenzin, and has taught widely in Europe and the United States. He studied for many years in an Indian monastery, was ordained by His Holiness the Dalai Lama and teaches across the United States and Europe, as well as South Asia and other places.
May 2, 2017 · 6–8pm
Zorba's Greek Restaurant
6169 St Andrews Rd · Columbia, SC
Sponsored by the South Carolina Dharma Group, Midlands Interfaith Meetup is proud to present the Rinpoche at our May 2 meetup.
---
Want to meet people from lots of different faiths and talk about the things that matter most to you? Join us on the First Tuesday of each month, 6:00-8:00 PM at Zorba's Restaurant, 6169 St. Andrews Rd., Columbia, for casual dining and discussion with friends of all and no religions. Food is Dutch treat but you don't need to order to attend and participate.