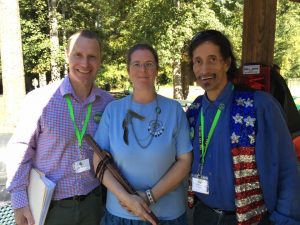 During 2018, Interfaith Partners of South Carolina (IPSC) is going on tour around the state in order to foster understanding and cooperation among the religious groups of South Carolina.
Invite IPSC to:
Celebrate a religious festival, worship service or community event.
Share the work of IPSC with your Sunday school class, Youth group, College Campus group, Seniors group, etc.
Host a special program (i.e. an interfaith panel discussion on a particular topic of interest to you).
Enjoy an informal fellowship meal.
Connect you to local/statewide contacts within the IPSC community network.
IPSC welcomes the opportunity to come and be a part of your religious, civic or educational community during 2018. To schedule a visit in 2018, please contact Dr. Adrian Bird, Vice-Chair, IPSC (birdy1502 @ gmail.com)