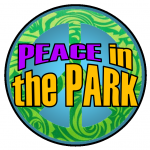 Let's use art to tell the world that we can be at peace with each other, even if we are different!
Students ages 6-18 are invited to submit one piece of original artwork (visual art; sculpture; photograph, craft, etc.) in a bid to compete for over 15 cash prizes..
The theme is "Freedom of Religion: An American Value."
Artwork will be displayed digitally at the Peace in the Park festival on October 9, 2016 at Saluda Shoals Park, where winners will be awarded prizes.
Prizes: For each grades division–
Division 1: Kindergarten to Grade 2 (1st prize $50; 2nd prize $35; 3rd prize $20)
Division 2: Grade 3 to Grade 5 (1st prize $100; 2nd prize $75; 3rd prize; $50)
Division 3: Grade 6 to Grade 8 (1st prize $100; 2nd prize $75; 3rd prize; $50) 
Division 4: Grade 9 to Grade 12 (1st prize $100; 2nd prize $75; 3rd prize; $50)
Deadline:  By Midnight on September 9, 2016
Who Can Enter: Any South Carolina student currently enrolled in grades K-12 in any school, including home-school and tribal school. Just one entry per student.
Judging Criteria: Originality (35 points), artistic quality (35 points), unique approach to theme (30 points),
Awards Ceremony: Awards will be presented at the Peace In The Park festival on Sunday, October 9, 2016, 2-4 PM, 5605 Bush River Road, Columbia.  Photos of winners and their artwork will be taken during the ceremony. Winners will be notified by September 16. Decisions of the PITP judges are final.
How to Enter:
First – scan your art and save it as a computer file.
Second – scroll down and fill out the contest form
Third – when you fill out the form, click the button near the bottom to attach your computer file
Questions? Contact Us
ENTER NOW